Super excited to announce that my Autistic As Fxxk manifesto is now available for purchase as a poster with FREE worldwide shipping! ✈️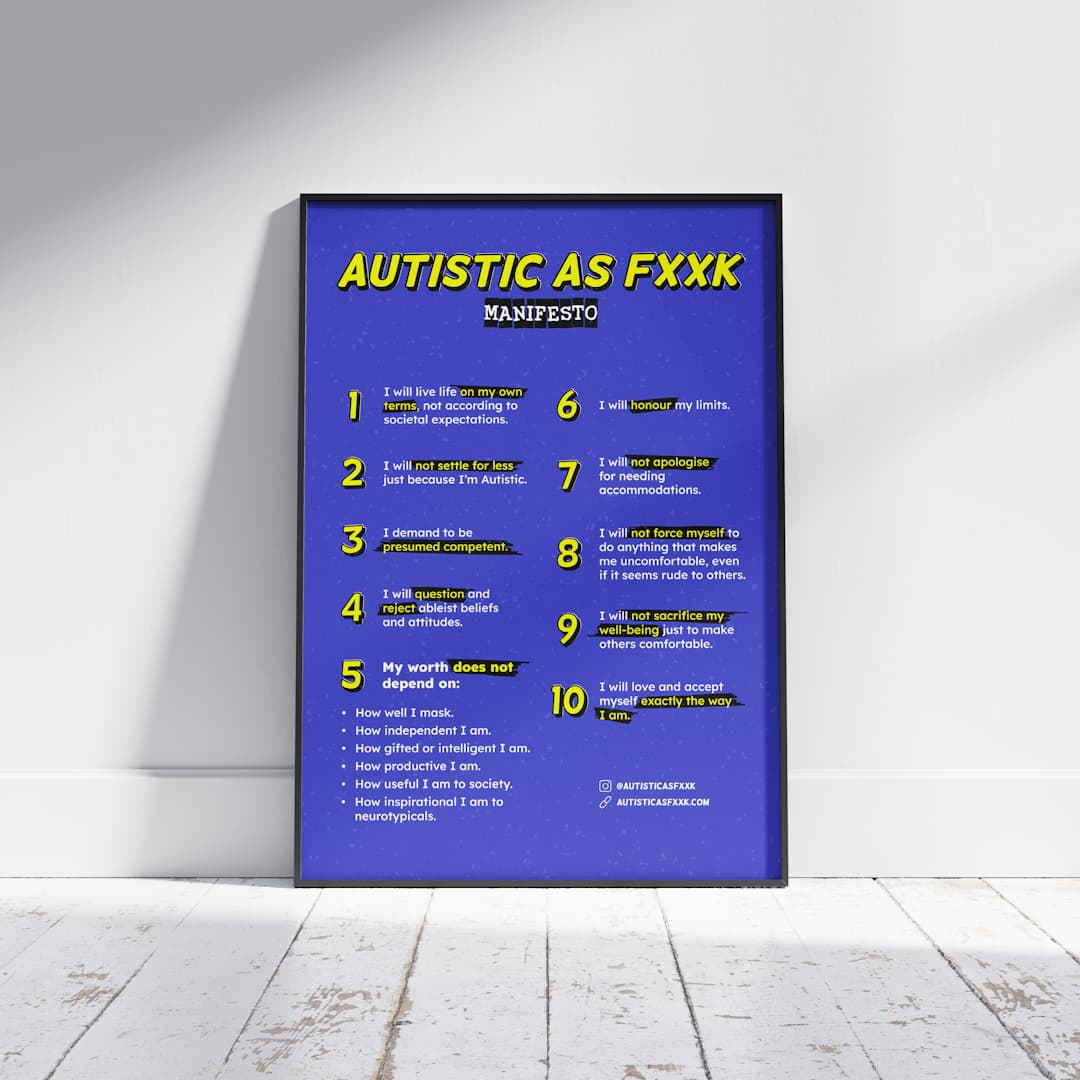 Can't afford the poster? No worries, you can download the PDF and print it out yourself! I'll always offer that option for free.
Buying the poster is a way to support the work I do on this website, so that I continue creating more free content and resources for Autistic folks (without polluting the website with ugly ads)!
If posters aren't really your thing, more merch (stickers, notebooks, t-shirts, etc.) will be coming to my Etsy shop in the future! So watch that space. 😉